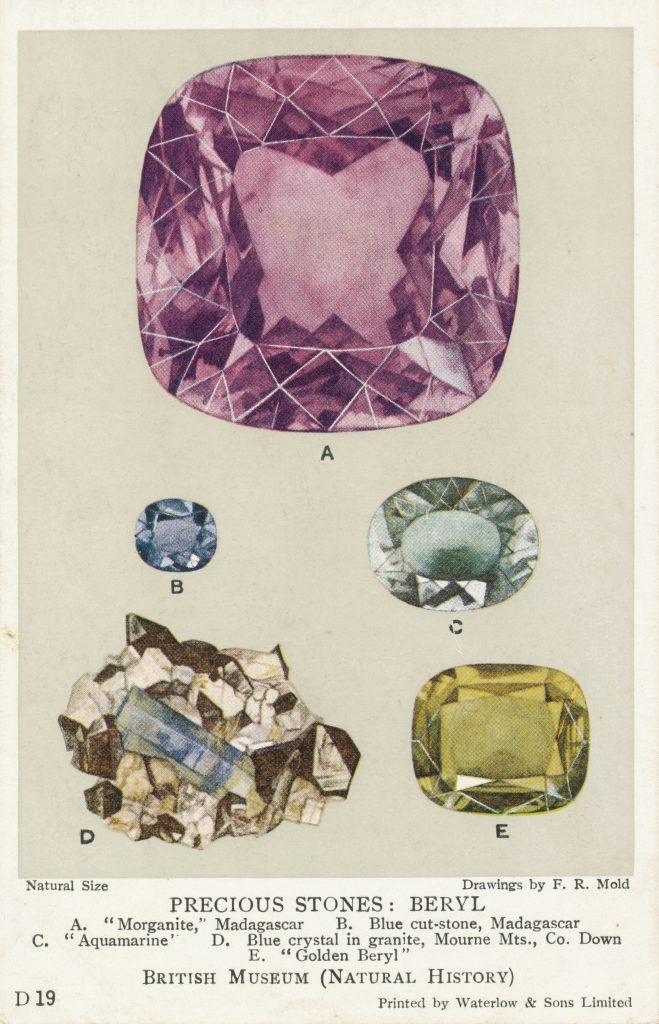 ロンドン自然史博物館のベリルの鉱石標本図。
鉱石好きにはたまらない綺麗な絵葉書。
原寸大(natural size)なのも良い。
A.モルガナイト マダガスカル
B.青い宝石 マダガスカル
C.アクアマリン
D.北アイルランドダウン州モーン山地、花崗岩中のクリスタル
E.ゴールデンベリル(ヘリオドール)
クリックでスキャンサイズのものがご覧いただけます。
---
Ore specimen figure of the London natural history museum.
An ore will be an attractive picture for a favorite person.
I think it's good for this picture to be 'natural size'.
Precious stones: Beryl
A."Morganite," Madagascar
B.Blue cut-stone,Madagascar
C."Aquamarine"
D.Blue crystal in granite, Mourne Mts.,Co.Down
E."Golden beryl"
British Museum (National history)
When you click a picture, a big picture (the scanned size) is indicated.