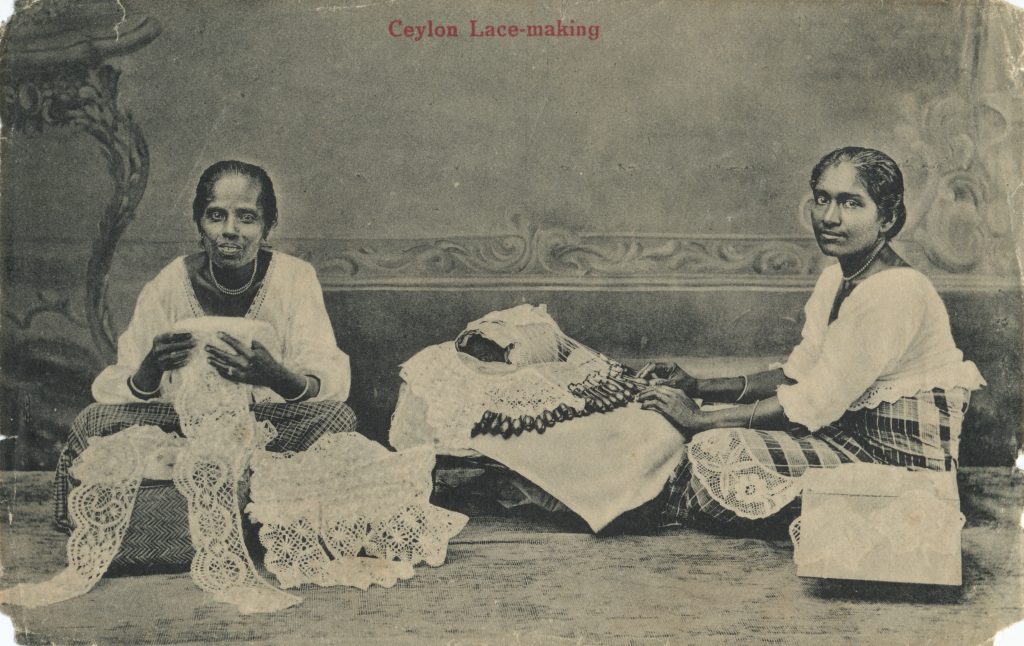 英国統治下のスリランカでレースを編む女性たち。
彼女たちの編んだレースがヨーロッパの貴婦人を彩ったのだろうか。
クリックでスキャンサイズのものがご覧いただけます。
---
Ceylon Lace-making
The women who make lace in Sri Lanka.
I infer that it's one taken a picture of in the British government age.
It may be the one by which the lace they made displayed a European lady.
When you click a picture, a big picture (the scanned size) is indicated.