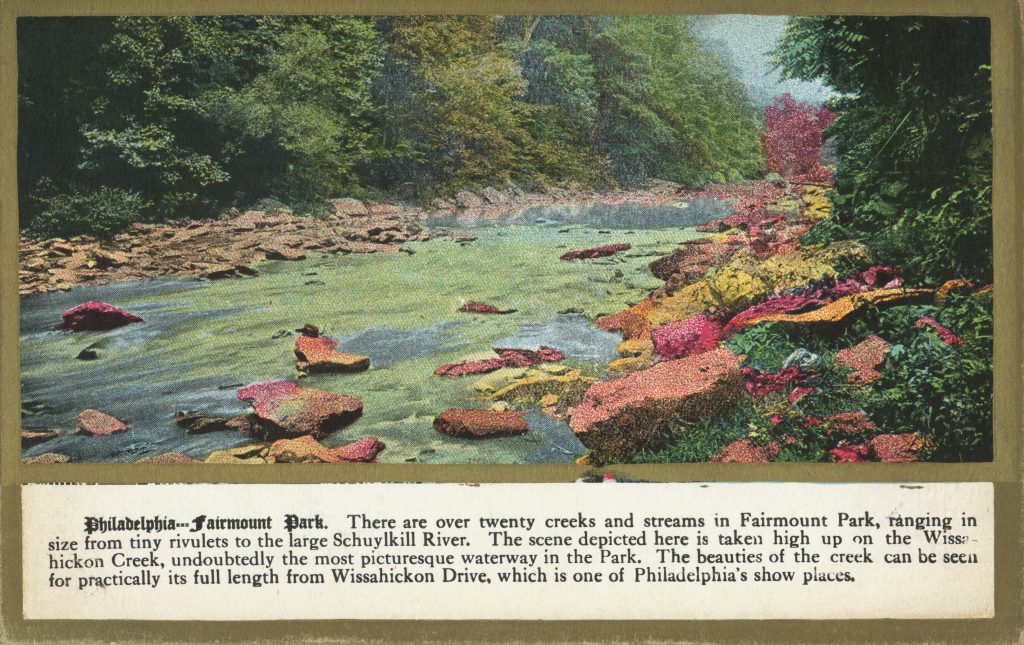 フィラデルフィアにあるフェアマウントパークを流れる川の絵葉書。
岩が紅葉しているかの様な独特の彩色が面白い。
クリックでスキャンサイズのものがご覧いただけます。
---
Philadelphia Fairmount park.
There are over twenty creeks and streams in Fairmount park,ranging in size fron tiny rivulets to the large Schuylkill river.
The scene depicted here is taken high up on the Wissahickon Creek,undoubtedly the most picturesque waterway in the park.
The beauties of the creek can be seen for practically its full length from Wissahickon Drive,which is one of Philadelphia's show places.
This picture is seen and interesting as a rock is turning red.
When you click a picture, a big picture (the scanned size) is indicated.