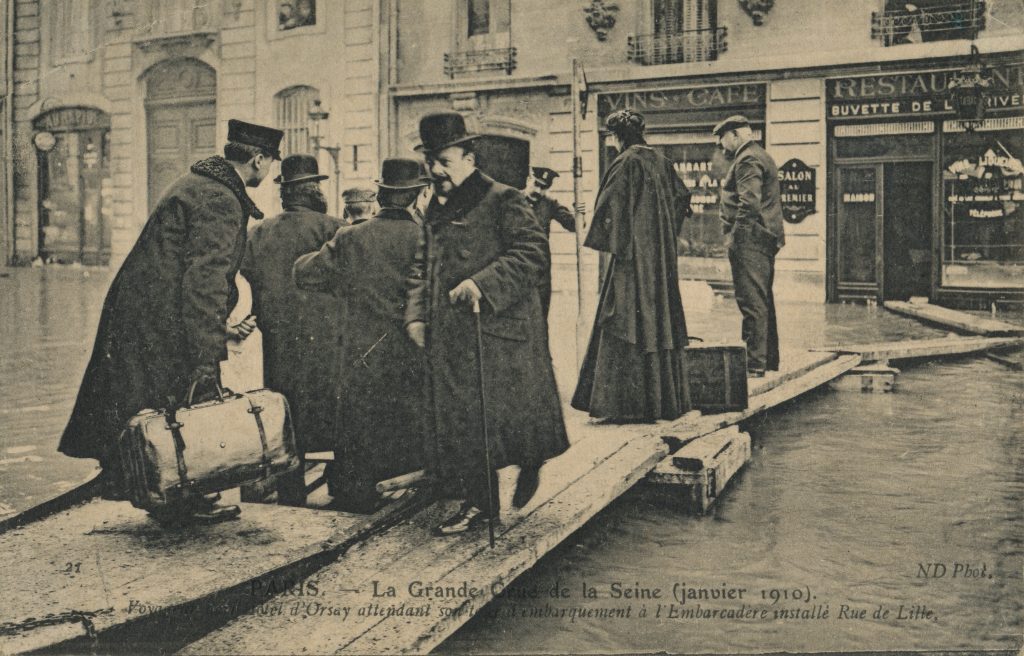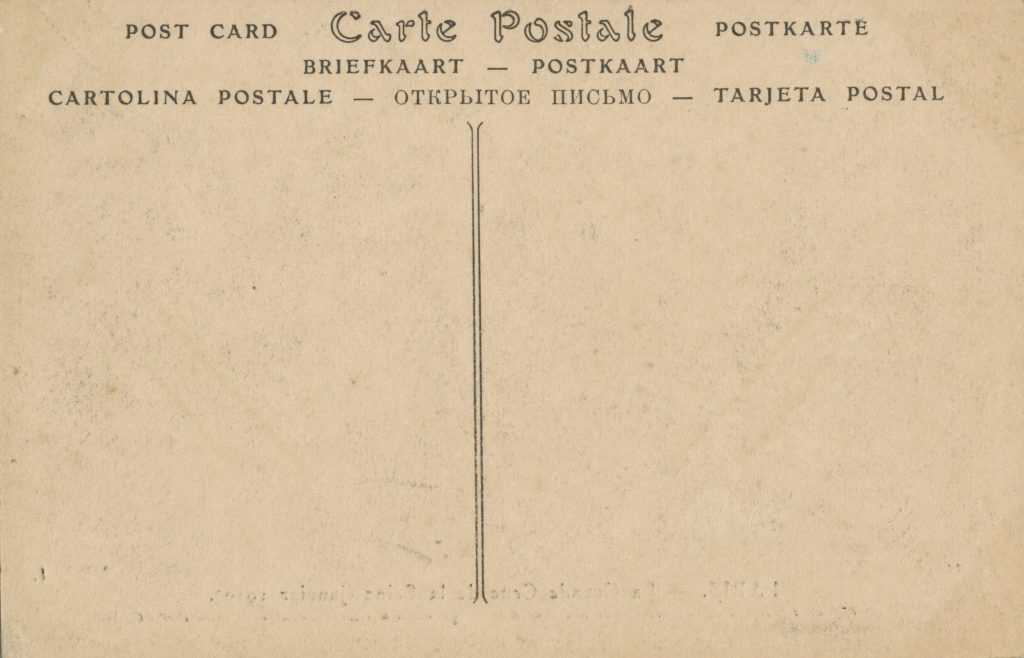 1910年のセーヌ川の大洪水とパリ市民を写したフランス製の絵葉書。
「Paris – La grande crue de la Seine.(janvier 1910)」と見出しには書かれている。
その下の文章は読みづらい部分があり、文字起こしが出来なかった。
昨年2016年にもセーヌ川の氾濫が起こったが、1910年や2016年のような規模の洪水は100年に一度のレベルのようだ。
1910年1月28日
セーヌ川が氾濫。
(中略)
氾濫した水は一気に低いセーヌ川沿いのパリの街を飲み込みます。
記録ではアウステルリッツ橋の上の8.62メータにも達したそうです。
国会議事堂もセーヌ川沿いにある為、議員はボートに乗って対策会議に出席したそうです。
この水没が収まり水が引くまでに35日間を要したそうです。
元々の原因はセーヌ川上流のダム(貯水湖)の決壊でした。
10日間振り続けた雨によってダムが決壊。
決壊した水がパリを含むセーヌ川沿いの街を飲み込んでいったのです。
出典:3人娘?がパリの薔薇色の生活をご紹介!
クリックでスキャンサイズの画像がご覧いただけます。
---
Picture postcard of "1910 Great Flood of Paris".
It was a huge disaster once in 100 years.
The 1910 Great Flood of Paris (French: Crue de la Seine de 1910) was a catastrophe in which the Seine River, carrying winter rains from its tributaries, flooded the Paris conurbation, France. The Seine water level rose eight metres above the ordinary level.
In late January 1910, following months of high rainfall, the Seine River flooded Paris when water pushed upwards from overflowing sewers and subway tunnels, and seeped into basements through fully saturated soil. The waters did not overflow the river's banks within the city, but flooded Paris through tunnels, sewers, and drains. In neighbouring towns both east and west of the capital, the river rose above its banks and flooded the surrounding terrain directly.
Winter floods were a normal occurrence in Paris but, on 21 January, the river began to rise more rapidly than normal. Over the course of the following week, thousands of Parisians evacuated their homes as water infiltrated buildings and streets throughout the city, shutting down much of Paris' basic infrastructure. Police, fire-fighters, and soldiers moved through waterlogged streets in boats to rescue stranded residents from second-story windows and to distribute aid. Refugees gathered in makeshift shelters in churches, schools, and government buildings. Although the water threatened to overflow the tops of the quay walls that line the river, workmen were able to keep the Seine back with hastily built levees.
Once water invaded the Gare d'Orsay rail terminal, its tracks soon sat under more than a metre of water. To continue moving throughout the city, residents travelled by boat or across a series of wooden walkways built by government engineers and by Parisians themselves.
On 28 January the water reached its maximum height at 8.62 metres (28.28 feet) above its normal level.
Source:Wikipedia
When you click a picture, a big image (the scanned size) is indicated.