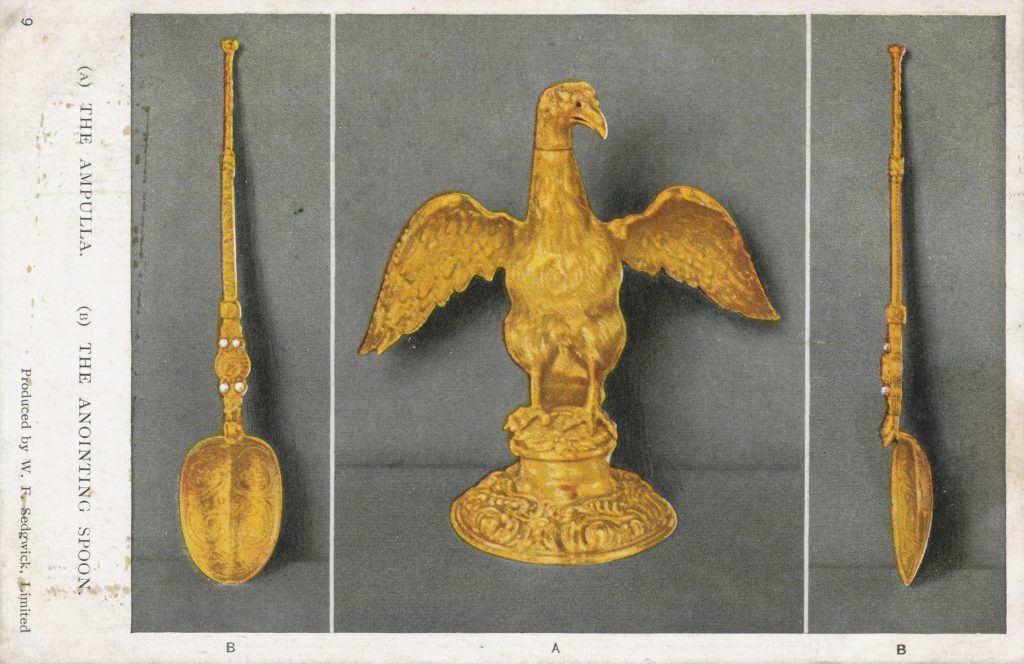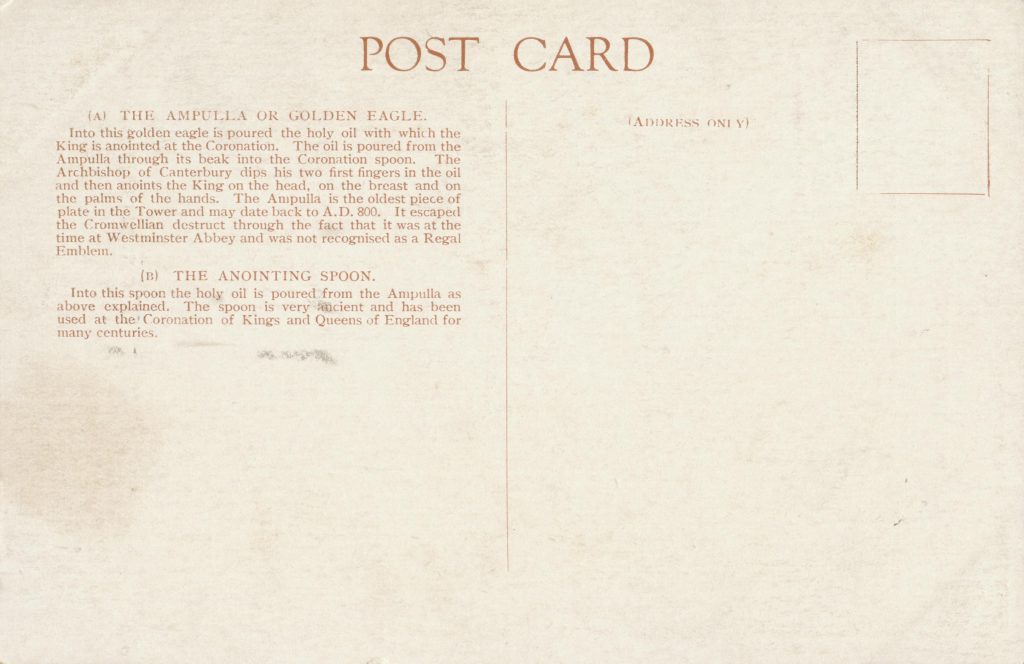 イギリス王室コレクション。
チャールズ2世の戴冠式で使われた、鷲をかたどった聖油入れと塗油のスプーン。
写真で見るものもまた美しい。Royal collection trustのサイトへ
ちなみに「ampulla」で検索すると膨大部の図解やそれに関するサイトが多くヒットするのでちょっとビビります。
クリックでスキャンサイズのものがご覧いただけます。
---
(A)The ampulla.
(B)The anointing spoon.
The Royal Collection.
The ampulla which models an eagle and anointing spoon.
These were used by Charles II's coronation.
Even if it's appreciated with a picture, this is beautiful.
Royal collection trust's web site
When you click a picture, a big picture (the scanned size) is indicated.