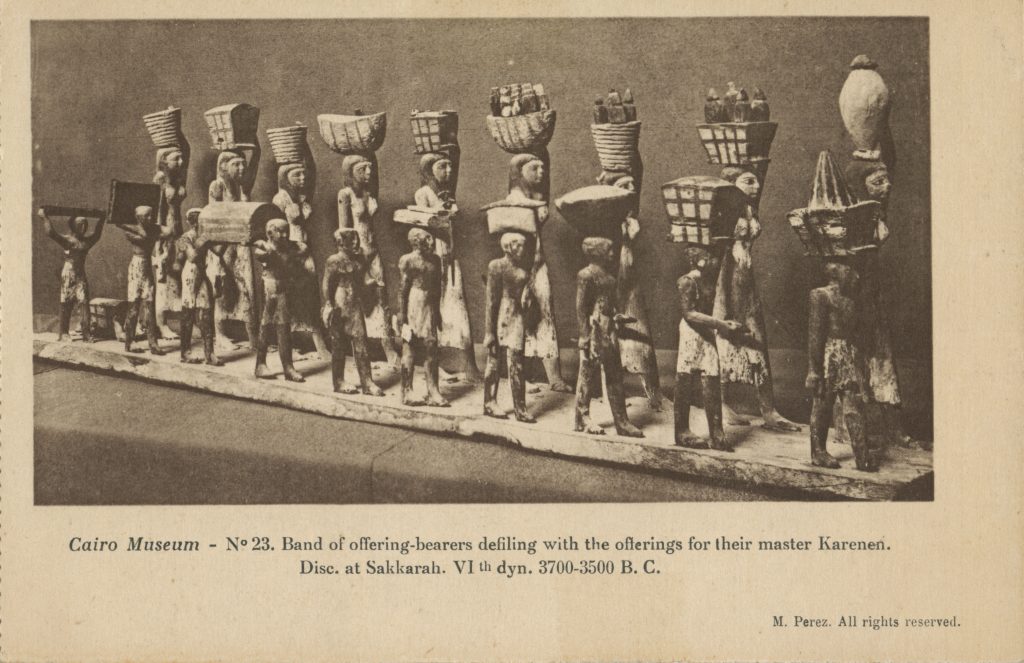 エジプト考古学博物館に収蔵されている奉納物を運ぶ人々の像。
機械翻訳だと
「主人Karenenのための奉納物を運搬している人たちの1列縦隊で行進する一団」。
offeringはもっと違う訳し方があるかな。
クリックでスキャンサイズのものがご覧いただけます。
---
Cairo museum – No23. Band of offering-bearers defiling with the offerings for their master Karenen.
Disc.at Sakkarah. VI th dyn. 3700-3500 B.C.
Collection in the Egyptian museum.
There are a lot of wonderful collections in this museum.
When you click a picture, a big picture (the scanned size) is indicated.